DataCore Software
has been awarded
"Innovation
Leader of the
Year"
by CIO Europe Summit 2012. IDC analysts and C-Level executives of over 60 European IT departments who attended the summit selected DataCore based on its latest release of its storage software
SANsymphony

™

-V 9.0
– the storage hypervisor for the Cloud optimized for private clouds, cloud service providers and large scale data centres.
"CIO Europe Summit Frankfurt 2012 gathered over 60 C-level executives from the CIO industry across Europe. It is the arena for senior level executives to engage in focused dialogue with their peers, examine management objectives and meet with the solution providers who can best meet their needs," said Marc Baker, EMEA CIO Summit Director at GDS International. "One of the most impressive participants at the event in 2012 was DataCore. A large number of the CIOs and delegates were really impressed with the workshop and one-to-one meetings. Huge congratulations to DataCore for being awarded 'Innovation Leader of the Year' following the release of SANsymphony-V 9.0."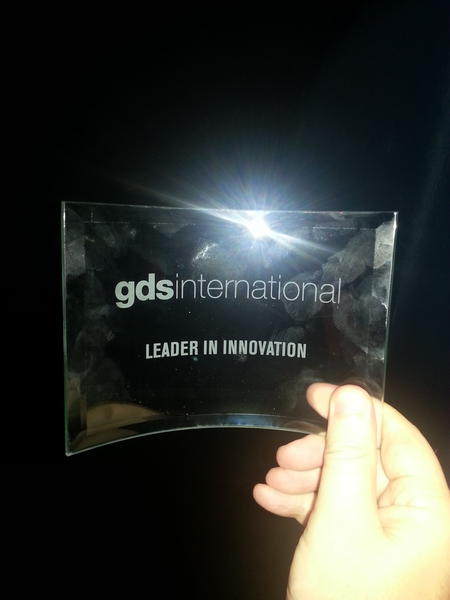 Introduced in June 2012,
DataCore's SANsymphony™-V 9.0
offers customers superior flexibility, powerful automation and exceptional value. It is transforming the economics of virtualization for organizations of all sizes worldwide, by delivering flexibility, performance, value and scale, regardless of the storage hardware they use. "The Storage Hypervisor for the Cloud" optimizes storage pool management, high availability stretch-site mirroring and automatic continuous data protection features for fast application recovery. SANsymphony-V 9.0 also features enterprise-wide flash SSD storage auto-tiering and adaptive caching capabilities that significantly boost the speed, throughput and availability of virtualized business applications like SAP, Oracle, Microsoft SQL Server, Microsoft SharePoint and Microsoft Exchange.
"We are very pleased with the CIO Summit 2012 Award as it witnesses the acceptance and market footprint of our storage hypervisor technology in larger scale enterprises. Thousands of customers throughout Europe have already realized the compelling performance and productivity advantage of DataCore™ SANsymphony-V," said Stefan von Dreusche, Sales Director EMEA, Central Europe Region. "The DataCore storage hypervisor greatly improves the economics of new and existing storage assets so that application owners no longer need to 'rip and replace' storage infrastructures and pay much higher costs to meet their performance and uptime objectives."
At the CIO Summit in October 2012, 65 of Europe's most influential CIOs attended the eighth Chief Information Officer Europe Summit (CIO EU 8) to strategize on IT issues and share best practices and key subject presentations. The CIOs and the event's analyst partner IDC presented and focused on managing data challenges, the ubiquitous question of cloud computing and the array of regulatory and security requirements surrounding it.

https://twitter.com/cioeurope /

http://pic.twitter.com/xHdhqkAd